If you are of a "certain age", you may remember playing "Button, Button, Who's Got The Button?". In the jewelry world it appears that many of us have the button or buttons.
About 15 years ago I spent many weekends at my parents' house, lending a hand, when my mom had cancer. Sometimes I'd take a break and head out to a bead store near their home. This shop had a vast collection of new and vintage buttons. The owner told me that they had recently bought out the entire stock of a glass button manufacturer in Germany that had gone out of business. All the buttons were 30 years old or older. Some of the buttons were on special displays in this shop, but a vast quantity of them filled a large oak barrel. At the time, you could get 4 buttons for a dollar from that barrel! That's hard to believe now, with even the simplest glass buttons now costing a couple of bucks.
German Vintage Glass Buttons
Bracelet with Thai Metal Button Closure
They also add a unique touch when used as a closure in a necklace.
Buttons can also be used as you would use beads, in the main part of the necklace, bracelet or earrings.
via Pinterest
Here are a few of my favorite resources for handmade buttons: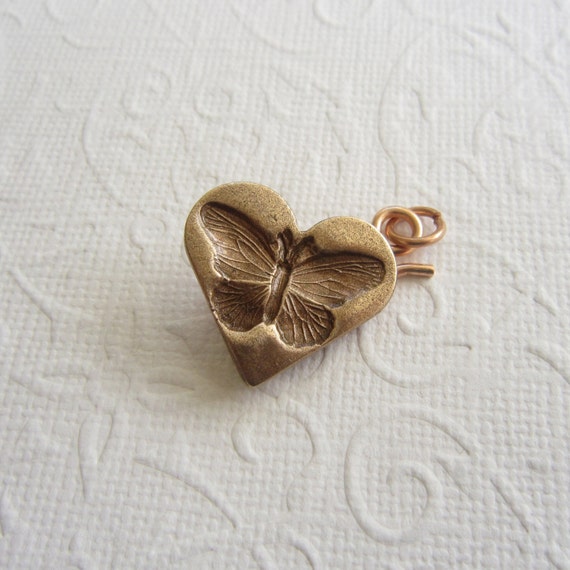 Shank Button with added hook and eye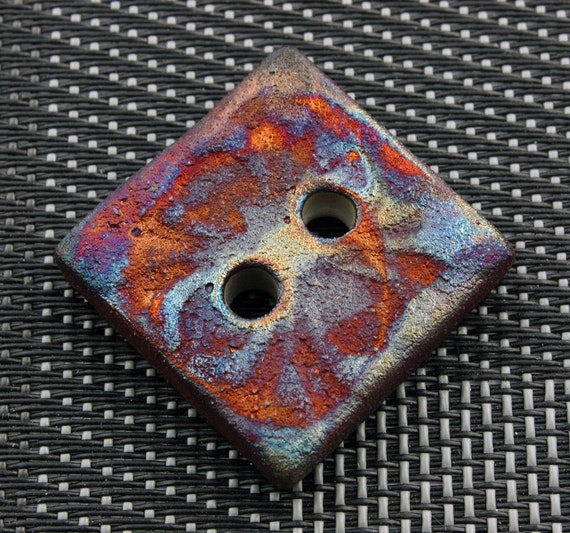 Raku Buttons
Do you use buttons in your jewelry creations or would you like to? Do you make your own buttons? Tell us more!