I have a problem....an addiction. I'm pretty sure if my family knew the extent of my addiction, they would probably have an intervention. Until they discover my secret, I have no intention of ever giving it up. Because I'm not a quitter.
What am I talking about? Murrini.
What is murrini? Basically it's a glass cane that can be simple, or very complex pictures in glass. When the cane is cut, the design is revealed. These little slices of glass cane are used in the creation of glass beads, pendants, rings, or even dinnerware.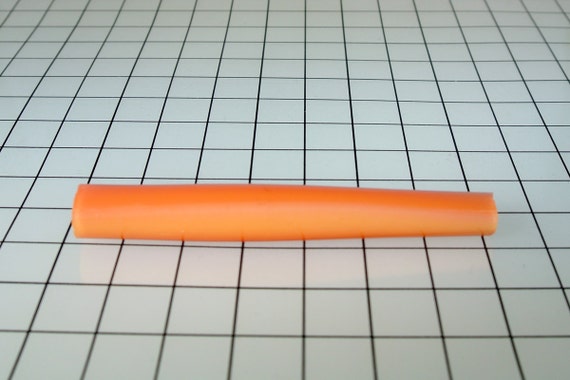 Here's what the design looks like through the entire length of the cane: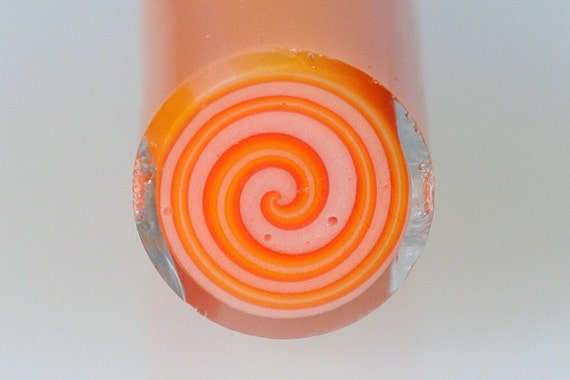 Even if you aren't a glassworker, you can tell that these things would take patience. More patience than I possess. That's why I buy murrini already made and cut up for me so I can make the beads and not mess around with making cane to make beads.
My current obsession (and one that has been going strong for a while now) is to make headpins with the murrini. Here's a recent batch:
I also used them on the charms I made for the charm swap and Beads of Courage benefit auction:
How about using some on a skeleton key? But of course!
I thought maybe I would show how I work with these little guys.
First of all, when introduced to an 1800 degree flame, they have a tendency to pop apart. When working with "soft" glass (my glass of choice), it is a little cranky about being cold then put into a flame.
So to start with, I will pre warm them on a candle/mug warmer or even on top of the kiln when it's heated up to the temps (950F) that I garage my beads at before doing the anneal cycle.
oooh! Look at all the pretty murrini (and no, this is nowhere near how much I really have on hand any given day...).
When I have the base ready to go for a murrini slice, I pick up these angled forceps
Grab the murrini by the edge (this is kind of tricky). And hold the side I want to put onto the bead above the flame. Even though I've pre warmed the murrini, they will still pop and crack apart. I hate it when that happens. So the intro has to be slow and gentle.
But it's a dance. While I'm getting the murrini warm, I also need to spot heat the base so the glass is sticky and adheres to the murrini slice. If the murrini slice gets too warm while holding it with the forceps, it will stick to the forceps and possibly get distorted (depending on how hot I let it get). If it isn't warm enough, it will crack when put on the base or not stick at all.
One of the skills vital to a lampworker is learning heat control and how to "read" the glass. And just like anything else, it gets easier the more you practice and the more mistakes you make. And trust me, I've made a lot.
These little slices of glass make me so happy. And when I make a bunch of them, it's like a bouquet of tiny round flowers.
Stay warm, friends!
-Jen Cameron