I've had spirals on my mind, ever since I received
Jenny Davies-Reazor
's June Component of the Month charms. The pair of charms I received had spiral impressions on them. I designed earrings to emphasize the spiral motif, by echoing it in antiqued brass wire. This got me to thinking about the meaning and history of spirals.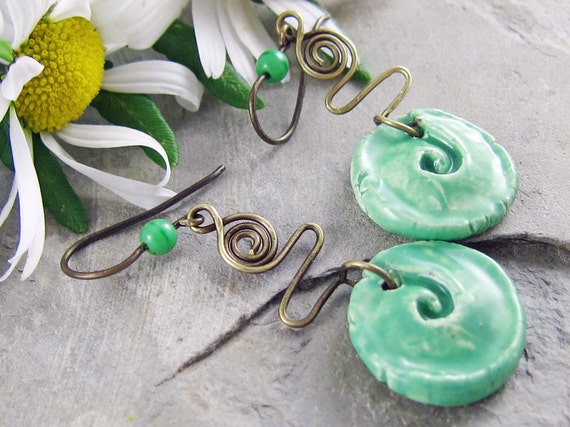 Once I began looking around, I started seeing spirals everywhere.
They are found in nature; in animals, plants, weather patterns and who knows what else. This dahlia from our front yard is unfurling in a spiral pattern.
Big Horn Sheep - Pinterest.
Weather Patterns - Pinterest
Spirals also show up in many cultures, religions, traditions, art and architecture.
Pinterest
Spiral Petroglyph - Pinterest
Buddhist Temple in China - Pinterest
So what about spirals in jewelry both ancient and contemporary? Here's a very quick sampling of what I found.
Greek gold ring from the 7th -6th century BC - Pinterest
Then skipping blithely through many centuries, I photographed these early colonial filigree earrings in a museum in Oaxaca, Mexico.
And still later, Art Nouveau jewelry was awash in spirals and swirls.
René Lalique - Pinterest.
Which made me wonder about contemporary jewelry. So I decided to make an Etsy Treasury of spiral art beads and components, as well as finished jewelry. I quickly found that just on Etsy, there were enough spiral pendants and jewelry designs to make a dozen treasuries. I was amazed!
AJE team member, Karen Totten loves spirals. In fact, here's a peek into her studio earlier this week. She's a spiral maniac! These pendants and charms are all works in progress for
Bead Fest
, August 23-25. In fact, many of our members' studios are filled with work for Bead Fest, including Susan Kennedy, Jen Cameron, Jenny Davies-Reazor and Diana Ptaszynski.
Here's a finished piece from Karen.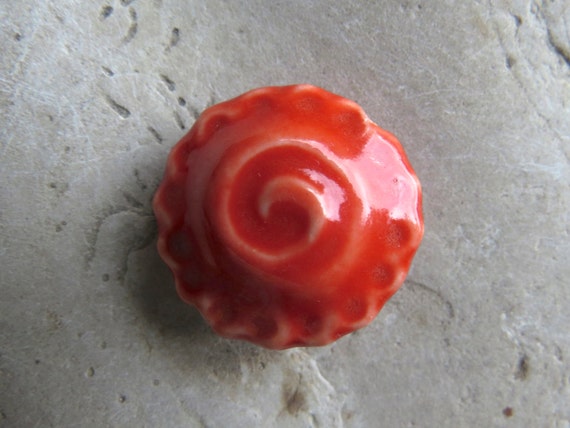 And Diana has spiral ammonites.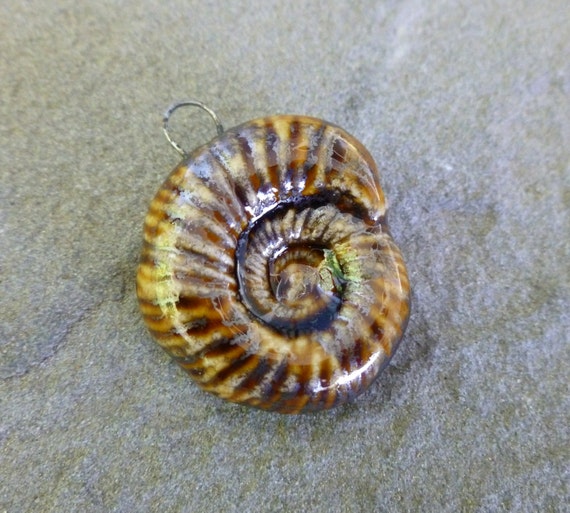 Kristi has lots of ammonite spirals, too.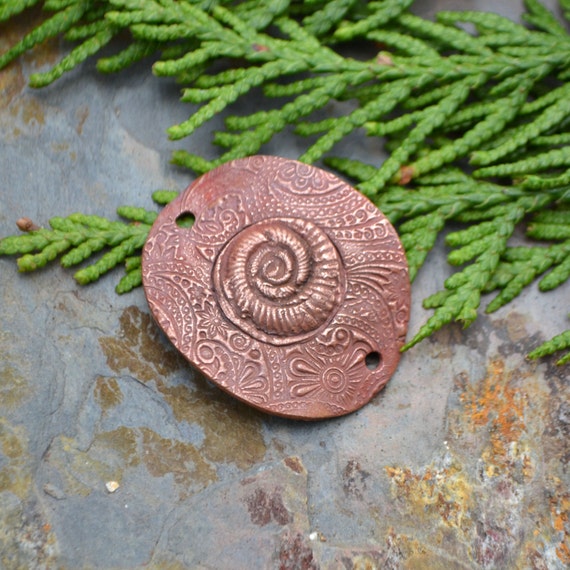 Here's a pretty flower with a spiralling stem from Rebekah.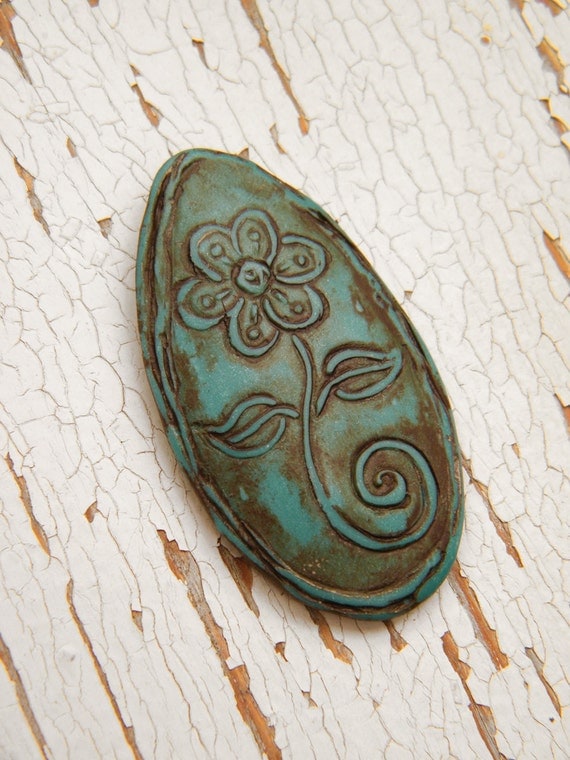 And I have a necklace with a spiral pendant.
And if that's not enough, you can check out all these amazing spiral components and jewelry designs in the Spectacular Spiral Treasury that I put together on Etsy. Enjoy!


Spirals are a universal motif in nature, architecture, science, art, religion and mathematics. I found so many handmade art beads and finished jewelry with spirals, that I'll be doing two treasuries with this theme. Enjoy!