One of the prettiest sights of winter is fresh fallen snow piling up on boughs of evergreens. Walking through the woods behind our house, in the hush of snowy afternoon, is about as magical as it gets.
As I was thinking about snowy evergreens last night, I was inspired to highlight some snowy white and woodsy green jewelry and art beads for today's post. I hope the following artisan pieces will leave you feeling inspired, too.
First up are these wonderful
polymer clay headpins
from Melismatic. The back side shown in the upper right reminds me of the needles on a fir tree. I love designing with decorative headpins.
This fabulous pair of hand painted
leather feathers
, by Tree Wings Studio, brings to mind great winged raptors gliding on wind currents above the forest.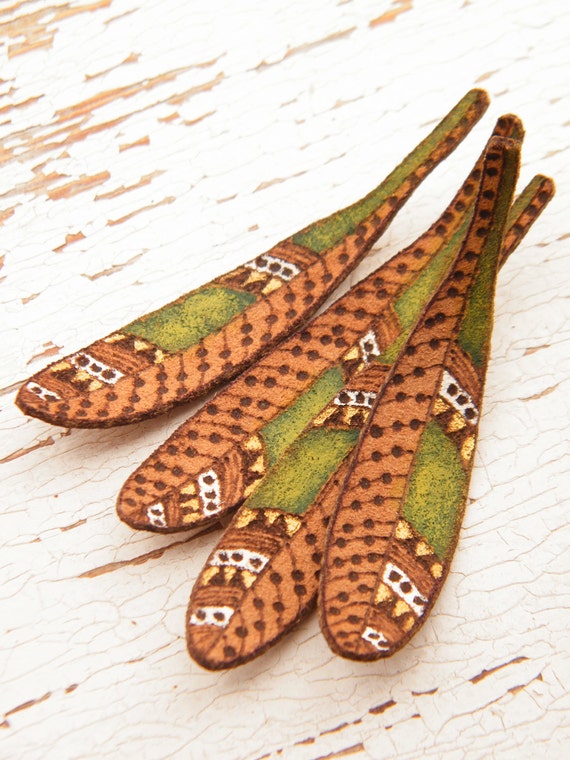 Continuing the woodsy them, we have trees from Jenny Davies-Reazor, but not just any trees, these ceramic charms picture the
Tree of Life
. Love this shade of green!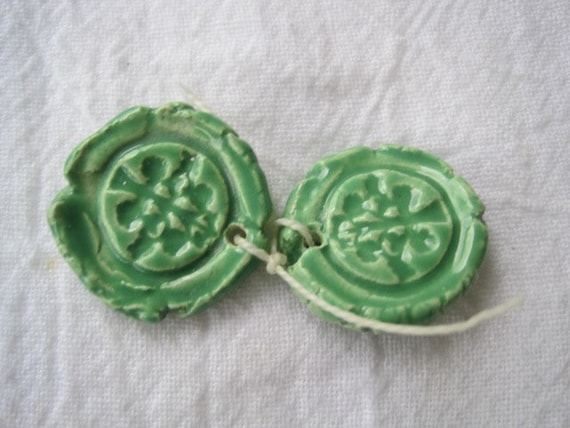 These uniquely shaped
rustic drops
from Slate Studios Supply pick up the green and white theme with style!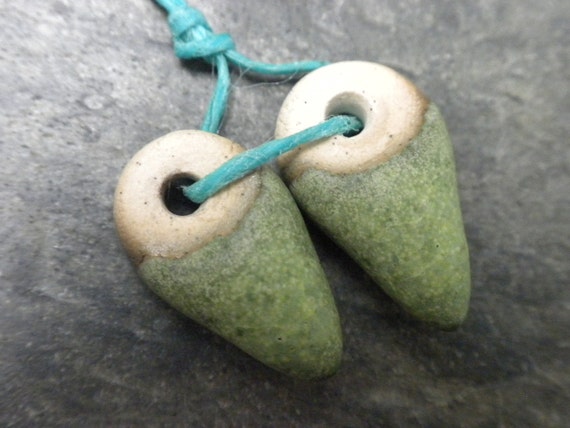 Our newest AJE team member, Lindsay Starr wove seed beads into this delightful
basket pendant necklace
. Cool, huh?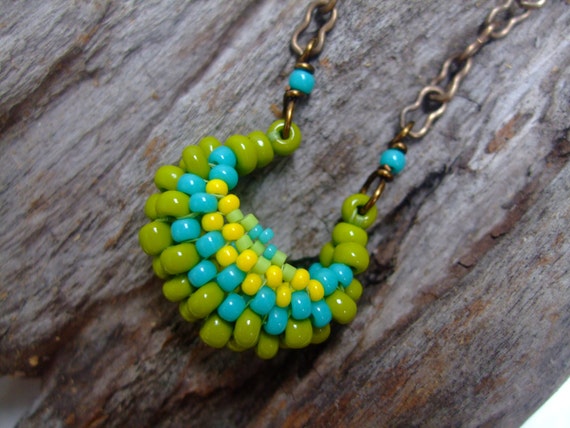 We have loads of bunnies in the woods here, however ours are brown with white tails, not green. Nevertheless, here are some
green bunnies
from my shop.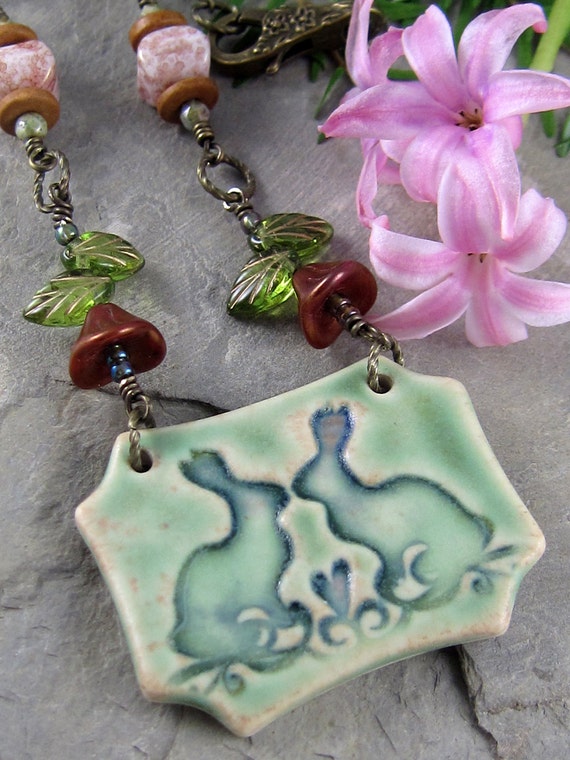 I love all the shades of green with white flecks in these
lampwork glass beads
by Sue Beads.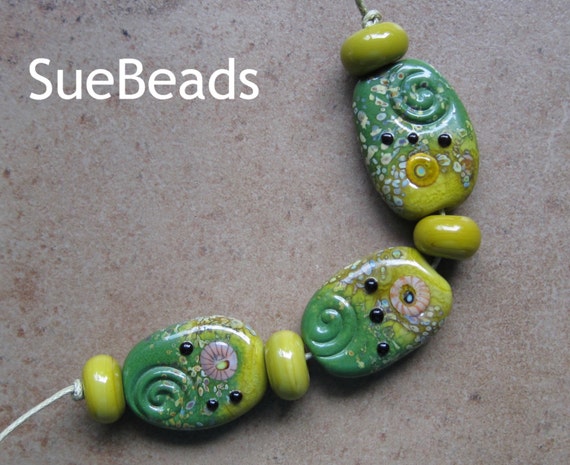 I found so many awesome green and white art beads and jewelry that I couldn't include them all here. I didn't want to leave any of my other favorites out, so I made a green and white Treasury collection on Etsy. You can check it out here:
Green and White Delights
.